HPS Digital BackPack
Parents and Friends, look here to find electronic copies of notices, newsletters and other documents sent home by the school office and P.T.A.
Please note that individual assignments and notices from your student's teacher will not be included in the digital backpack.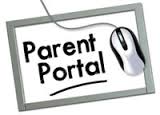 Click on the link below to navigate to LOG IN INSTRUCTIONS for the PARENT PORTAL.
Click on the image below to go straight to the specific month's notices: